Have You Prepared Your "Social Media Will"?
By: Malina Andre Does social media control your life? Are you so obsessed with Facebook, Twitter, Instagram and other forms of social media that you wish you could take it with you to the grave? Well now with a Social Media Will you can indirectly do just that. Yup, that's right a "social media will" actually exists. [[MORE]] According to USA.gov, in addition to writing a will that outlines how...
Social TV Gets Serious With @GetGlue
By: Jenn Inzetta Every night social media users sit down to watch television. But they are not watching it passively. They are watching it actively, commenting on their favorite parts, tweeting their thoughts, and discussing the details with friends and followers.[[MORE]] This past season, every Monday night @Maybelline offered her commentary on Gossip Girl. @DKNY routinely tweeted during...
"Pin it to Win it": The Benefits of Pinterest...
By: Lindsey Mills Two things that everyone loves: Pinterest and Contests! It's only best that the two be combined for what many companies promote as "Pin it to Win it".  Not only are pinterest contests fun, but they are also beneficial for pinners, and companies.  Pinners are able to express their interests while entering for a chance to win great prizes.  Also, companies are able to drive...
Thanks for Nothing, NRA
by: Michael Fleizach                                                                                                                    10 days after the horrific events in Aurora, Colorado…                                                  There is a thorough account of the attack on Wikipedia. Hans Zimmer, composer for The Dark Knight Rises, has recorded an original piece entitled...
Social Media and the LGBT Rights Movement
By: Christina Sirabella The struggle for LGBT rights is the Civil Rights Movement of our era—at least in some ways. Obviously, race and sexual orientation are traits that present themselves in different ways and on different levels, but the movements and their goals are undeniably similar. They both aim to gain rights, privileges, and protections that are not available to a certain group of people...
12 tags
Instagram, It's More Than Just Sharing Images of...
By: Ronald King If you're not familiar with Instagram, shame on you. To inform the unaware, here's a tidbit of background—-Instagram is a photo sharing mobile application that allows users to digitally filter photos and share with other social networking sites like Facebook, Twitter and Tumblr.  Instagram allows users to dabble with the right, creative side of the brain and produce the art...
Post Grad Social Media Tips
By: Emma Pressman In the two months since I graduated college, I have spent countless hours on social media sites. Sure, the majority of that is due to my being a Buzz Builder at Likeable, however, after-work hours are also spent on Facebook, Twitter, and Pinterest, during which I am keeping in touch with my friends from school. Here are a few tips that are useful for post-grads using social...
Social Media & Corporate Social Responsibility
By: Gabrielle Richter Corporate Social Responsibility can be described as a company's obligatory contribution to the social and ecological wellbeing of society.  Factors such as globalization, environmental policy, and cases of unethical business practices have made CSR increasingly more important in the eyes of consumers.   Due to the evolving transparency of brands through social media, it is...
"No": The Second Best Answer You Can Get
By: Matthew Diciero Without question, Likeable Media has been one of the most fulfilling, hands on, interesting internships I've had to date. Despite how likeable the Buzz Builder position may be, chances are that if you are a recent college graduate (like myself), working an internship may not exactly be where you envisioned you'd end up after graduation.  After working two years for one of my...
"Once" on Twitter, "Anything Goes" to Get "Wicked"...
By: Bill Blatchley Known globally as a place where stars are born, Broadway has been at the heart of musical theater since the early 1900s. With 40 theaters that entertain over 12 million audience members annually, the Great White Way doesn't seem to have been slowed down by any economic deterrence. To be one of the few industries in the country not drastically affected by 9/11 and the resulting...
Big Brother & Uncle Sam on Facebook: Social Media...
By: Sarah Weg Nowadays, we can understand how social media has changed so many aspects of our lives. Not only are we communicating on a completely different level, but government and politics are operating in a whole new way. Government structures – specifically, democracies and totalitarian regimes – have evolved because of the inclusion of social media in politics.[[MORE]] Totalitarianism is...
Foursquare: Friendly Competition? Or Genius Social...
By: Lindsey Mills                          Some may think of foursquare and reminisce about their childhood and neighborhood games, others (such as myself and other social media junkies) think of foursquare as checking into their favorite places, and earning badges.  Although the two have different meanings, they're subtle similarities make both foursquare's enjoyable. [[MORE]] Both have a...
Social Style: How Social Media is Changing the...
By: Jenn Inzetta A few months back, when I was first being interviewed to become a Buzz Builder, I remember answering a few questions about my favorite brands on social media. Not all that surprisingly if you know me (or happened to browse my Twitter bio) most of those brands were fashion related: magazines, designers, brands, and everything in between. At the time, I was most obsessed with Lucky...
The Twitter Revelation
By: Keren Baruch I got the notification – "Zumba_Fitness is now following you on Twitter." Many people out there are advanced and up to date with the social media world. These people have probably had the epiphany I'm about to disclose a while back. Since being a Buzz Builder at Likeable Media is my first real, hands-on work with social media and marketing, I'm a little late with this insight....
How Companies are Coming up With New Ways to Share...
By: Todd Friedman As the online space continues to be dominated by social media, there are more online products being launched than ever before. Social media has now begun to move in a direction where entertainment through videos, and music take the spotlight. I wanted to briefly highlight a few examples of how entertainment in the social media world continues to become more popular with avid...
Pinterest for Budding Professionals
By: Sofia Kathryn Coon If you're like me or like the thousands of recent college grads (2011 represent!), Pinterest is just about pinning items that you like for all your friends to see and a great distraction instead of doing homework. How can  a platform like this help up get ahead in the "real world?" Pinterest can be used as a branding tool and can help employers see your personality in a...
To Bleep or Not to Bleep
By: Sarah Dougherty  Swearing on your personal social media platforms is a hot topic right now. I'm mostly referring to personal accounts, not work accounts. But with Facebook and Twitter "professionalizing," it's inevitable that your audience is becoming a venn diagram of work + play.  A recent Reppler study showed that 47% of Facebook users cursed on their timelines....
4 tags
Which Platform is Best for Your Blog?
By Andrew Swank You're ready to take your content creation to a new level. You know that your brand needs a blog, but you're not sure which one to use. This is a high-level guide that should help guide your research and help you make that decision. I've included Blogger, Tumblr, and WordPress, because they're the most commonly-used platforms. As a result, it's very likely that someone within...
Social Media & The 2012 Presidential Elections
By: Gabrielle Richter Besides revolutionizing personal communication and corporate marketing strategy, popular social media platforms such as Facebook and Twitter have redefined the politic sphere.  In today's internet-crazed society, it is essential that political candidates tap into these thriving social networks in order to increase popularity and achieve success at the polls.   Political...
The Likeable Guide to Facebook Ads
By: Sofia Kathryn Coon  So you want to start using Facebook Ads to get an organization seen or a promotion noticed online? These types of ads can be beneficial if used correctly. Changes have been made in the past few months to Facebook Ads, so even if the the organization has used the platform before, has it been used to its full potential? Here is how to get more connections for less money and...
Raising Awareness Through Facebook
By: Lindsey Mills Facebook can be used as a tool for your friends, family, and peers to help raise money and awareness about a specific cause.  By seeing a post about the cause in their newsfeed, your friends awareness has already grown.  With Facebook creating easy access to search further about a cause by simply clicking a link, awareness spreads like wildfire. Social media is more than just a...
Blogging: Is Your Brand Ready?
By: Andrew Swank Content creation has been tapped as the lynchpin to social media strategy. Whether that content is copywriting, images, videos, or interactive, it needs to be relevant to your target audience in order to engage them. If you're concerned that your content isn't up to snuff, check this article from Mashable. Let's say that the content you're generating is well-received, and your...
"#$*!@#": Social Media, Negativity, and You
By: Matthew Diciero One of the greatest features of social media is its ability to grant its users a public voice. This voice can be heard by companies, celebrities, and, in the life of a Likeable Buzz Builder, customers. Taking advantage of this voice, Buzz Builders are able to create conversations with these customers on behalf of the clients they are representing. Unfortunately, in many cases,...
Not your average notification - surprise job offer...
By: Samara Gordon At a school like the University of Pennsylvania, where I just finished my second year, I often find myself looking at my peers and asking one of two questions.  There are those who make me wonder, "How did you possibly get into this school?"  To put it gently, these are the students who do a great job of hiding their potential.  Then there are the superstars who make you ask...
3 tags
It's Not Goodbye, It's Tweet You Later!
by: Shelley Ross Walking into Likeable Media is unlike any typical office.  On the very first day, and every day since, I've found myself in a bright orange room full of friendly smiles, laughter and greetings.  Everyone is happy to be there, no matter how tired they are or what mood they're in.  Everyone is exploring social media platforms, engaging fans in client pages and creating likeable...
10 tags
Branding Moments
                                            By Alyssa Storm @alyssamstorm Last week I had the opportunity to meet Brad Blake, VP of Social Media Strategy at Hill Holliday. Mr. Blake's whole presentation was very engaging, but one specific point he made has stuck with me: [[MORE]] Customers do not distinguish between your company's different divisions when they assess it as a whole. Your customer...
7 tags
Community Management's Crystal Ball
By Anne Hurst You visit a department store. You need help finding the perfect pair of shoes to compliment your trendy outfit for your birthday dinner. An energetic sales associate asks you if she can assist you. You tell her your situation, describe your outfit, and the sales associate provides several fashionable options for footwear.  You find the perfect shoes, and happy birthday to...
9 tags
Internet Is Empowering Television, Not Killing It
By: Pavel Konoplenko As new technology emerges, there's always a threat that it will overtake the technology that preceded it. Video killed the radio star, DVDs killed VHS, Blu-Ray is killing DVDs, and high-quality streaming HD will one day render Blu-Ray obsolete (although vinyls will never die). So the Internet will one day kill television, right? Maybe years down the line, but for now, the...
12 tags
4 Ways to Make Your LinkedIn Profile More...
By Andrea Proulx With over 147 million users on LinkedIn, and employers actively seeking potential job candidates through social media platforms, it is important to use your LinkedIn profile to your advantage and utilize all of its features wisely. Here are 4 simple ways you can use your LinkedIn profile to it's full potential and appear more valuable to employers.   [[MORE]] 1. Be Professional...
Essential Smartphone Apps
By: Lindsay Gonsiorowski These ten smartphone applications will help you in your day-to-day organization, budgeting, shopping, translating, converting, and more! Whether you are presenting a PowerPoint slideshow or at a struggle for words out of the country, these apps will help you accomplish tasks with greater efficiency and ease. Although some of the apps that made my "Essential...
9 tags
How Nas Became A Social Media @RapGenius
By Pavel Konoplenko Social media's benefit to business has been recognized by many. However, social media can be leveraged not just by business brands, but also by artistic, personal, or altruistic brands. Find out how acclaimed hip-hop artist, Nas, successfully used the power of social media through a popular music blog, Rap Genius, to promote his brand and deliver value to his fans....
5 tags
Social Engagement Leading to Political Power
By Meghan Crozier It was during the 2008 presidental election that social media made its mark and showed us that there is a way for internet users to voice their opinion, organize their ideas and offer support. Social media outlets, including Facebook have grown so much in these past 3 years and everyone is certainly paying attention. This includes everyone from politicians to attorney marketers;...
8 tags
What Social Recruiting Can Do for You...
By Akanke Small  It's that time of year again! The temperatures are rising, the trees are blooming, and the days are getting longer – all of which can only mean one thing: Spring is just around the bend! For many college seniors though, the joy normally associated with summer's arrival is being slowly tempered with the anxieties of entering the "real world" and facing all...
Write Like You Speak
By: Alyssa Storm Lets get to the point: clean, simple writing is the best kind. I won't get as extreme as my Dad and say that commas are a sign of weakness. He's torn many of my papers apart claiming I must reword the sentence if I use one. But I argue that ideas stated concisely and in plain language are underrated![[MORE]] Sometimes when I crack a textbook, I'm flooded with words so big they...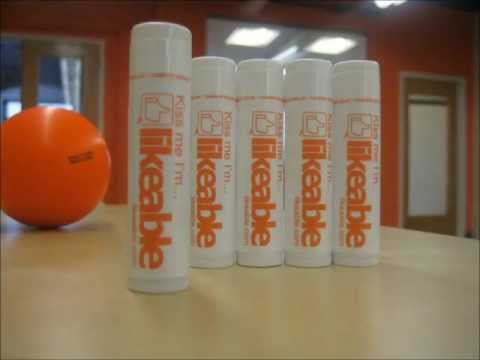 12 tags
The Best Business Strategy: Relationships
By Pavel Konoplenko Social media's ability to strengthen and develop relationships between people has driven its growth and prevalence. As more businesses become involved, a plethora of resources – blogs, white papers, articles, and websites – have emerged to help companies leverage all these new networks. However, a narrow focus on social media obscures the fact that its success is a process of...
6 tags
Only IPO's Deal in Absolutes.
By Adam Lichtenstein Facebook went public and e-marketing came along for the ride. In a relatively short time social media has gone from viable tool to integral marketing practice.[[MORE]] As brands start snatching up all that is social, the top platforms are watching their ceilings rise. Thus marking social media's official assent into the world of big business. Integrating with other platforms...
6 tags
4 Steps of Facebook Therapy
By: Anne Hurst Facebook is the website that we love to hate. We check it regularly, yet hate how much time it takes up in our lives. Even worse, 45% of us say that Facebook brings out our inner stalker. Is there a way we can avoid getting distracted on Facebook? Is it time to check-in to Facebook Therapy?   [[MORE]] If you admit that you spend a little too much time on Facebook, try these four...
5 tags
Path: The Storytelling App
By: Jon El Kordi-Hubbard  In a market filled with social networks and applications, creating a new idea for a product can be difficult. Yet if the idea re-innovates an old concept, it potentially can have the chance to enter the marketplace. In my personal opinion, Path achieves this goal of innovation. Created by former Facebook employee, Dave Morin, Path has recently hit the 1 million-user mark....
7 tags
Pinterest, Visual Culture, and How to Make Good...
By: Jenny Xie Lately, the influx of visual content in social media is harder and harder to ignore. Discernible in everything from the latest apps to digital publications, "visually-engaging" is increasingly the priority. The profusion of visual stimulants going viral in the many channels of social media raises the question: is there a saturation point for all this? Will pictures one...
4 tags
Transparency-The Reason Your Fans Like You!
By: Jonathan Silvestri Transparency is a word often associated with businesses. To be highly transparent is to be open and accountable. Communicating with your fans—keeping them up to date on things such as promotions, products, and events—is key. Having a high level of transparency can also help you turn a problem into something that can bolster your business. Let's examine the effect high...
3 tags
Managing Crisis Communication Through Your Blog
By: Alyssa Storm  All in all, your company is a great place to work. People greet each other by name, employees are motivated because they believe in the brand and CSR is more than just a stunt to gain publicity. Most of the time, it's smooth sailing. So what do you do when…disaster strikes?! Even the best corporations have experienced crises and are vulnerable to more in the future. And although...